For over 45 years we have designed and integrated poultry solutions for various budget requirements
Poultry Feeding Systems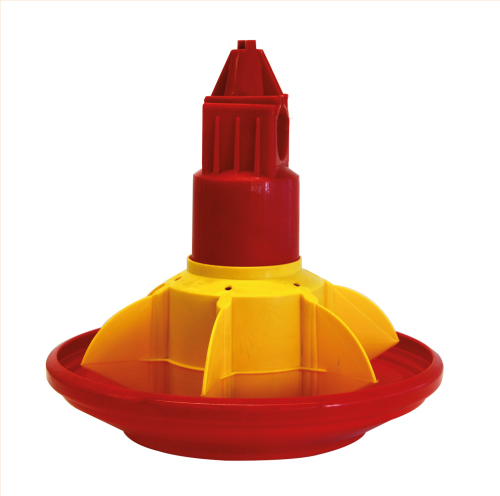 CODAF – Broiler Pan
The Codaf automatic feeding pan is a rational feeding system, practical and technologically advanced.
The feeding-pan has an easy wash system, from simply opening the bottom opening. Without needing to further disassemble the system.
The Codaf system offers an affordable and simple means to livestock feeding.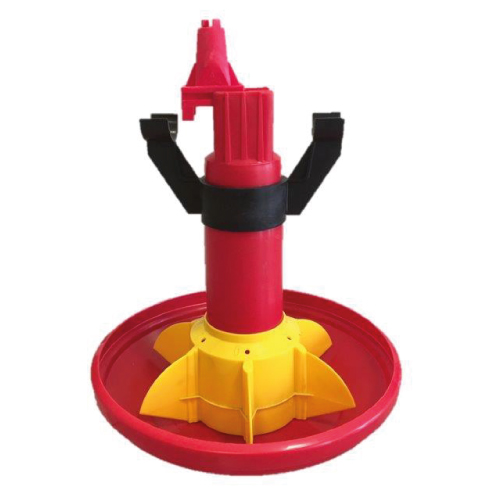 CODAF – Turkey Pan
The Codaf automatic Turkey feeding pan is a rational feeding system. The feeding-pan has an easy wash system, from simply opening the bottom opening, without needing to disassemble the whole system.
The CODAF Turkey pan has been specifically developed for turkey rearing and can be used from the first few days. After 55 days an anti-waste ring is installed and remains in operation until the end of the growing cycle.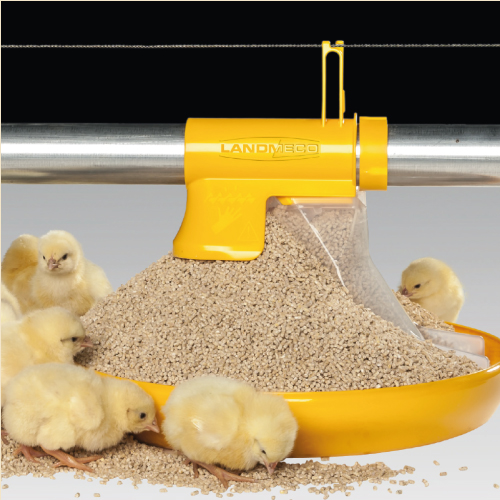 LANDMECO Pan Feeding Kick – off 330°C
The kick – off 330°C feeding pan gives a far greater assurance for a better start, as it automatically overflows all pan 330°C.
Creating superior feed access to all chicks in the first instance. The unique design of the pan presents the feed to the chicks at eye level, offers an unrivalled availability of feed which gives your chicks the best possible start.
The kick-off feeding system provides centrally controlled filling to all pans at the same time. And eliminates the need for providing feed on the floor/paper.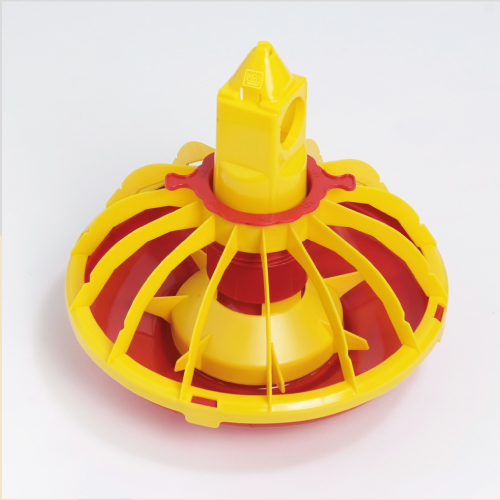 AGROMAX – Agro M3 14 grill
The AgroMax Pan Feeding System helps to achieve excellent feed conversion, has a reliable operation and ensures more profits with its many advantages.
The 14-grill pan ensures birds can't enter after 2 weeks. The deep 'V' shaped pan bottom allows feed to be reached easily by birds while maintaining a low feed level.
The AgroMax Pan Guarantee's a fast distribution of fresh feed (350 kg/hour) over the entire line, to ensure all round uniformity growth for all birds.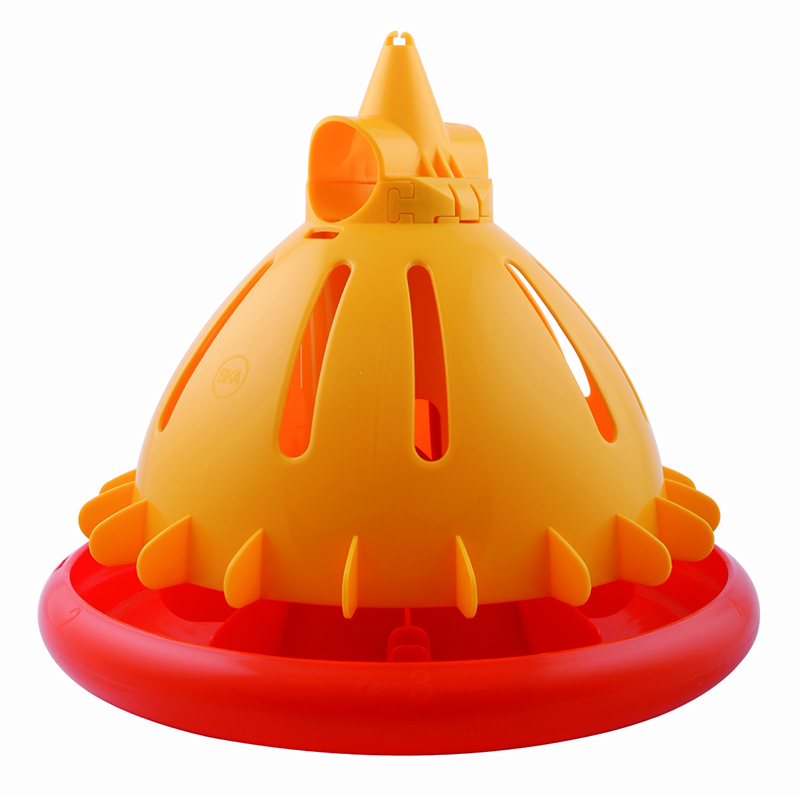 EOS Pan Feeder
Automatic pan feeder, used for broiler chickens. Carefully designed to adapt to the various sizes of chickens, it has proved to be particularly effective with small chickens, especially with those chicks that are physically weaker. Its shape makes it very easy for these animals as well to access feed. An important role is played by the feeder construction material: UV-resistant polypropylene, which has the advantage of excellent mechanical wear resistance.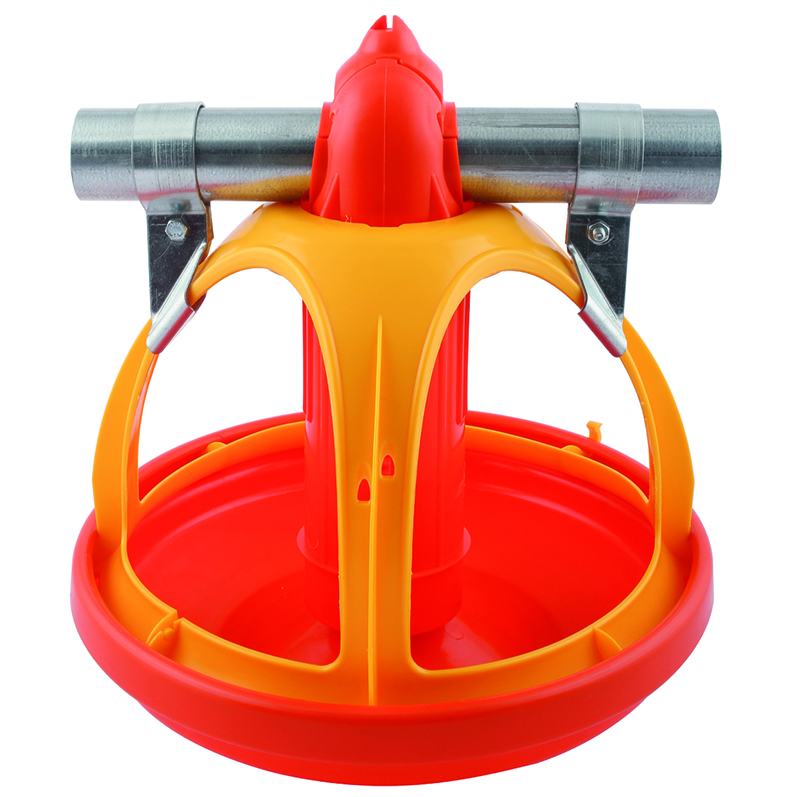 Lyra Pan Feeder
Multipurpose automatic feeder, suitable for different types of free-range poultry such as chickens, laying hens, turkeys, guinea fowl, cockerels and ducks.
The careful study of the different physical characteristics of these animals and the various ways in which they approach food, have led SKA to create the perfect feeder that meets all these requirements and promotes the principles of the European regulations; namely the particular care to ensure the welfare of the animal at all times and in any case.